Bringing Christians together to reclaim the supremacy of Christ for our nation.
JAMA, prayer and leadership development ministry, was established in obedience to a call from the LORD to "make America greater by revitalizing and reviving their faith in God" in 1993 based on 2 Chronicles 7:14, "if My people, who are called by My name, will humble themselves and pray and seek My face and turn from their wicked ways, then I will hear from heaven and will forgive their sin and heal their land."
In March of 2016, the LORD led JAMA to discover this 471-acre-property (former home of Keith & Melody Green's Last Day Ministries and Teen Mania) in Lindale, Texas, ideal for the purposes of launching a future college. On December 15, 2016, through the devoted prayers and sacrificial giving of over 300 individuals and 40 churches, and God's supernatural guidance, JAMA was able to miraculously purchase the property with multiple buildings consisting of dorms, administration space with classrooms and offices, cafeteria, gymnasium, and recreational facilities. JAMA's headquarters moved from Southern California to East Texas in 2017.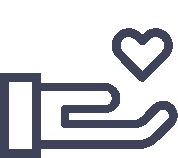 BUILDING
TOGETHER
JAMA is solely operated by the generous donations of churches and individuals. Partner with us in "RISE & BUILD!" for JAMA ministries, GLDI & the College! Your donations are tax-deductible. Thank you for partnering with us. We thank God for you.